Tourism
Overview
This visa is for people wishes to travel to Cyprus for social/leisure purpose.
Staying in hotels that belong to displaced Greek-Cypriots in the occupied by Turkey areas of Cyprus. For more details please click here
Syria and Turkey nationals are advised to contact the Embassy directly at +97126654480 to book an appointment for submitting their application at the premises of the Embassy. Cyprus location map
UAE nationals is not required to apply visa to travel to Cyprus
Holders of valid multiple Schengen visa are not required to apply for a visa to travel to Cyprus
Applications will be accepted maximum 90 days prior to the travel date.
Visa Fees
| Single Entry | Multiple Entry |
| --- | --- |
| AED 90 | AED 270 |
VFS Service Charges
Applicants shall be levied a service charge of AED 105/- (all applicable taxes included) per application in Abu Dhabi and AED 155/-(all applicable taxes included) per application in Dubai. This fee is payable in cash/ card only.
Please Note:
The applicable visa fee in AED is as per the current exchange rate. It is subject to change without notice due to sudden foreign exchange fluctuations.
All fees are non-refundable.
Documents Required
Travel insurance is mandatory for all Schengen countries. If you have not purchased, please click here
Click here to download the checklist
Photo Specifications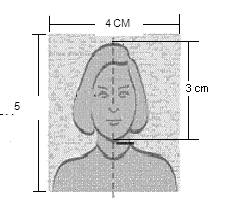 The photograph must be in color.
It should be without border
It should have a light colored background only so that features are distinguishable and in contrast against the background.
It should have a close up of your head and top of your shoulders so that your face takes up 70-80% of the photograph.
It should be in sharp focus and clear.
It should be of high quality with no ink marks and creases.
The photograph must show you looking directly at the camera.
It should be 4 cm X 5 cm.
It should show your skin tone naturally.
It should have appropriate brightness and contrast.
The photograph should be a recent one not more than 3 months old.
Photograph can be taken with headgear; the main characteristics of the face must be apparent from the photograph. Chin, nose, eyes and eyebrows must not be covered; the forehead should be uncovered to the extent that the shape of the face is apparent.
It should be without hat/cap.
It should be without the applicant's hair tucked behind his/her ears.
The photograph must show facing square on to the camera, not looking over the shoulder or tilted, and showing both edges of the face clearly.
It should be taken with uniform lighting and not show shadows or flash reflections on the face and no red eye
If wearing glasses, the photograph must show the eyes clearly with no flash reflection off the glasses and no tinted lenses (if possible, avoid heavy frames – lighter framed glasses to be worn). Make sure the frame does not cover any part of the eye.
The photograph must show alone (no chair backs, toys or other people visible) looking at the camera with a neutral expression and the mouth closed.
The photograph should not have any staple marks.
Scanned & color photocopies would NOT be accepted.
Processing Time
The processing time for the application at the Embassy of Cyprus is approximately 10 Working Days.
Please be advised that due to the above mentioned minimum processing time, we are not able to guarantee the return of passports by specific dates for travel.
Please be sure to submit your visa application well in advance, to avoid any inconveniences.
Applications will be accepted maximum 90 days prior to the travel date.
Download Forms