Residence Permit
Overview
This visa applies to those who intend to stay in Denmark for longer than 90 days for either residency or work permit purposes. Please note that applicants for Resident permit can walk-in to the VFS centre without any prior appointment. Limited number of applications will only be accepted per day, which will be on a first come first serve basis
For more information click here.
Visa Fees
It is mandatory to pay the fee online from 01 July 2019 using https://dys.um.dk/permit/
Applicants applying at Visa Application Centre shall be levied a service charge of Euro 22 in addition.
In addition to the mention visa Fee you have to pay to the Danish Immigration Service prior to applying. The fees can be found here . Please make sure to pay the EXACT stated amount.
Documents Required
For more information on documents required for a residence permit, click here
Photo Specifications
Photograph Quality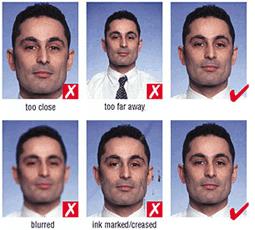 The photographs must be:
No more than 6-months old
35-40mm in width
Close up of your head and top of your shoulders so that your face takes up 70 -80% of the photograph
In sharp focus and clear
Of high quality with no ink marks or creases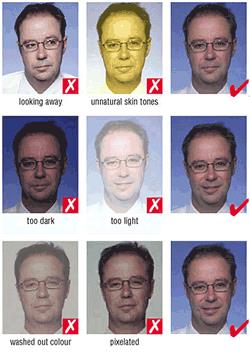 The photographs must:
Show you looking directly at the camera
Show your skin tones naturally
Have appropriate brightness and contrast
Be printed on high quality paper, and at high resolution Photographs taken with a digital camera must be high quality colour and printed on photo-quality paper.
Style and lighting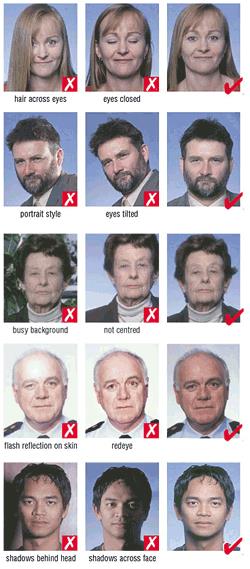 The photographs must be:
Be colour neutral
Show your eyes open and clearly visible-no hair across your eyes
Show you facing square on to the camera, not looking over one shoulder (portrait style) or tilted, and showing both edges of your face clearly
Be taken with a plain white or light-coloured background
Be taken with uniform lighting and not show shadows or flash reflections on your face and no red eye
Glasses and head covers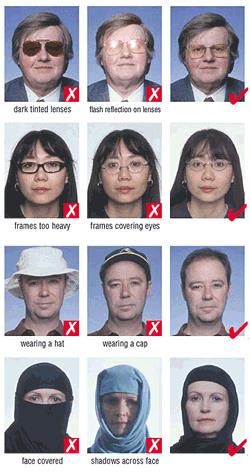 If you wear glasses:
Be colour neutral
The photograph must show your eyes clearly with no flash reflection off the glasses, and no tinted lenses (if possible, avoid heavy frames - wear lighter framed glasses if you have them)
Make sure that the frames do not cover any part of your eyes.
Head coverings :
Are not permitted except for religious reasons, but your facial features from bottom of chin to top of forehead and both edges of your face must be clearly shown.
Expression and frame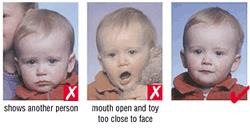 Your photographs must:
Show you alone (no chair backs, toys or other people visible), looking at the camera with a neutral expression and your mouth closed.
Processing Time
The processing time of a residence visa is approximately 3 months. For more information, please consult the visit the Danish Immigration Service website