RESIDENCE AND WORK PERMITS
Information for applicants who applies for residence permit in order to study in Denmark, application ST1, AU1 ( more than 90 days of stay). In order to be granted a residence permit you have to prove that you can speak and understand and of have a working knowledge of either English, German, Danish, Swedish or Norwegian.
These applicants have to pass an interview at the Embassy of Denmark in Moscow in person the same day when the applicant submit his/her application at the Visa Centre VFS Global Services. You have to make a preliminary appointment for handing in the documents and interviewing by Visa Centre's telephone nr. +7 (495) 269-22-00, between 10:00-14:00, Monday-Wednesday
On these pages you will find information about residence and work permits to Denmark. For more details you can also visit Danish Immigration Service website.
Please be advised about changes regarding the Greencard Scheme and the Pay Limit Scheme with effect from the 10th of June 2016. For more information please see the following links:
Information on Pay Limit Scheme: https://www.nyidanmark.dk/en-GB/You-want-to-apply/Work/Pay-limit-scheme
DENMARK INTRODUCES BIOMETRIC RESIDENCE CARDS 20 MAY 2012
From 20 May 2012 residence cards must contain digital photos, fingerprints and signatures. In this way the security against forgery and misuse of residence cards is strengthened.
When you come to the visa application centre to deliver a residence/ work permit application, you will need to have your biometric data recorded.
Every applicant who is submitting a residence permit application must attend the visa application centre in person.
From the 21 May 2012 only Visa Centers in Moscow, St. Petersburg, Kazan, Novosibirsk and Irkutsk will accept Residence and Work permits applications.
Children of less than 6 years need to attend, but are not require to have fingerprints or signature recorded, only a photograph.
Exemption for fingerprints: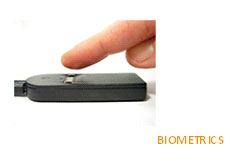 Children under the age of 6
Applicants should bring loose leaf color original documents + color copies of all
supporting documents
pages of the passport
in a standard format (A4 or legal). All copies must be in the same format.
VFS Global constantly strives to offer top-of- the- line and revolutionary services to its clients around the world. Today, it is one of the few companies capable of integrating biometrics into the application flow.
Biometrics, a modern process used for biological identification of a person through fingerprints, iris, voice patterns, facial patterns, and hand measurements has proved to be an invaluable tool to the Diplomatic Missions in ensuring absolute accuracy in identification.
Triple Benefits
VFS Global provides Diplomatic Missions with the unique benefits of interoperability, reliability and unmatched security.
Interoperability
With existing systems used by Missions
Several systems, one provider
Capability of using common hardware by multiple Missions for enrolment
Reliability
Well trained and highly motivated enrolment staff to capture finger prints and facial images
Only best quality images captured and converted as templates, as per the agreed quality benchmarks, which are inbuilt in the designed software
An understanding of the requirements on quality standards ensures good quality templates at enrolment
Security
Spoof/liveliness /fake detection solutions
Data transfer across borders
Please kindly find below the list of purposes of visit available for applying for a long-term visa: