Visitor Visa
Overview
Visitor Visa (Subclass 600)
This visa is for temporary entry of people for tourism or business visitor purposes.

There are two streams which can be applied for outside Australia:
Tourist stream
For people to visit Australia temporarily for a holiday, to visit relatives or friends or for other short-term non-work purposes, including study for less than three months.
Business stream
For applicants seeking to engage in business visitor activities including:
making general business or government enquiries,
contract negotiations,
government visits
attending conferences, seminars, job interviews or professional examinations.
Note:
The Temporary Work (Short Stay Activity) visa (subclass 400) is the appropriate visa for:
Performing work for organisations or persons based in Australia
Sales of good or services directly to the general public (retail activity)
Online visas

Certain passport holders are also eligible to apply for a Visitor visa online

See: Visitor visa online
Visa Fees
Visa Category
Base Visa
Application
Charge (AUD)
Base Visa Application Charge (PHP)
Additional
Application
Charge – Over 18 (AUD)
Additional Application Charge – Over 18 (PHP)
Additional
Application Charge
– Under 18 (AUD)
Additional Application Charge – Under 18 (PHP)
Visitor
(Subclass 600)
145
5,400
-
-
-
-
*Fees updated effective from 01 January 2020.

Please refer Visa Pricing Table for more information.

How to pay for your visa

You can pay the visa fee in a form of Philippine Managers Check payable to 'Australian Embassy'. Other forms of visa fee payment will not be accepted.

VFS Global Logistic Service charge per passport:

Primary Applicant Fee
Primary applicant
PHP 659
Secondary Applicant Fee
Secondary applicant
PHP 460
Citizenship by Descent
PHP 460
Resubmission
PHP 460
Logistic fees can be paid in cash upon submission, or in the form of Managers check payable to "VFS Services Phils. Pvt. Inc."
Please ensure that your check has the following features:
Standardized length of checks to 8 inches
waiver that states "I/We allow the electronic clearing of this check and hereby waive the presentation for payment of this original to (Drawee Bank)".
Checks with alteration/s or erasure/s are no longer acceptable for clearing even if with counter signature. The same also applies to checks with missing relevant information such as date, payee, amount in figures, amount in words, signature.
For applicants' convenience, VFS Global provides additional services to support applicants in the process of their visa application with VFS Global. Please click here
Documents Required
For guidance on documents please click on the below links:
For Application Checklist, click here
Notice on removing Credit Card details from Australian visa forms:
For all Australian visa application forms, your credit card details are NOT required. If you have included your credit card details on your form, please be aware that VFS Global do not accept payment by credit card, so you must remove your credit card details from the form before submitting to VFS Global.
Consent Form for Destruction of Uncollected and Undelivered Documents:
All Australian Visa applicants must include completed and signed Consent Form when lodging application and supporting documents.
Photo Specifications
Two passport-sized photograph (please attach to the form). NB - ID photos that have been digitally enhanced or altered to improve or change appearance or remove distinguishing features are not acceptable. As the photos are required for identity purposes, if they do not represent your true appearance, your visa application may be delayed if you need to be asked to provide new photos. The photos should also meet normal passport size and pose (front on head and shoulders, no facial coverings or sunglasses).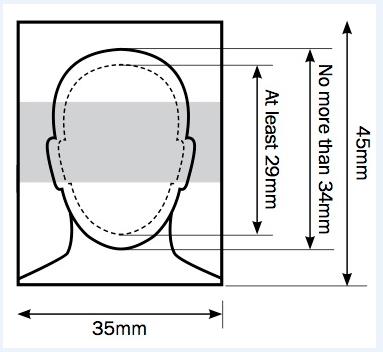 Processing Time
For the current average processing time of visa application kindly click here.
Download Form
For Downloading the forms please check on the below link :

click here