CITIZENSHIP BY DESCENT
Visa Fees
Visa Category
Base Visa
Application
Charge (AUD)
Base Visa
Application
Charge (lkr)
Additional
Application
Charge – Over 18 (AUD)
Additional
Application Charge
– Over 18 (lkr)
>Additional
Application Charge
– Under 18 (AUD)
Additional
Application Charge
– Under 18 (lkr)

Australian citizenship by descent - 1st applicant

230

29600

-

-

-

-

Each subsequent applicant

95

12200  

-

-

-

-
*Fees updated effective from 01 January 2020.

Please refer Visa Pricing Table for more information.

Introduction of Service Fees

From 18 May 2015, the Department of Home Affairs is moving to a full user-pays model at all biometric Australian Visa Application Centers. This means that the Service Delivery Partner will charge clients a service fee for visa application lodgement and biometric collection. This is in addition to visa application charges. The service fees will be as follows:
Primary Client/Applicant Fee
Application lodgement and biometric collection – Primary applicant
LKR 2,037
Biometric collection only
LKR 1,935
Resident Return visa applications – no biometric required
LKR 2,037
Secondary Client/Applicant Fee
Application lodgement and biometric collection – Secondary applicant
LKR 1,426
Citizenship by Descent
LKR 1,426
Additional document submission – if not accompanied by a letter from the Visa Office
LKR 1,426
*Service fees are subject to change & inclusive of taxes.
How to pay for your visa
Visa fee payment should be made using a "Bank Draft" made payable to the Australian High Commission . Visa fees must be in Sri Lankan rupees and drawn against a Sri Lankan bank. The visa office cannot accept bank drafts in Australian Dollars or bank drafts drawn against an Australian bank or any other non-Sri Lankan bank.
Photo Specifications
Three passport-sized photograph (please attach to the form). NB - ID photos that have been digitally enhanced or altered to improve or change appearance or remove distinguishing features are not acceptable. As the photos are required for identity purposes, if they do not represent your true appearance, your visa application may be delayed if you need to be asked to provide new photos. The photos should also meet normal passport size and pose (front on head and shoulders, no facial coverings or sunglasses).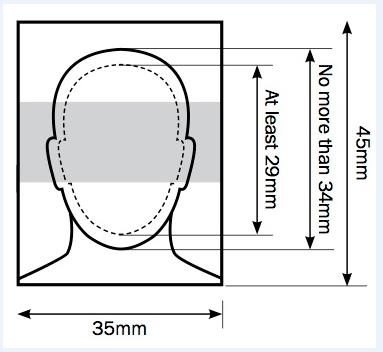 PROCESSING TIME
For the current average processing time of visa application kindly click here.
Download Form
| Visa Category | Forms |
| --- | --- |
| Citizenship by descent Form | Click Here |