Tourist
Overview
Tourist visa is granted for those where the intention is to visit Lithuania for tourism and sightseeing without having an invitation from an Lithuania referent.
Visa Fees
VISA FEE LIST
Ordinary fee
NGN 36,330
Children between 0- 12 years (until the age of 12 years minus one day)
No fee
Nationals of Ukraine, Albania, Armenia, Azerbaijan, Bosnia and Herzegovina, North Macedonia, Georgia, Moldova, Serbia and Montenegro, Russian Federation
NGN 18,150
Spouse and/or Child of EU Citizen
No Fee
Please Note:
There is a service charge of NGN 13,620 all service charge are non refundable and inclusive of applicable tax
The visa application centre offers an optional service at a nominal additional cost:
All Fee and VFS service charges are to be paid by POS only at the application center in Naira.
Document Required
Photo Specifications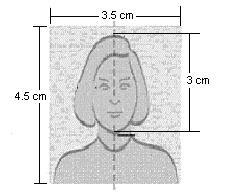 No more than 3-months old
35-40mm in width
Taken against white background
Distance of your head and top of your shoulders so that your face takes up 70 -80% of the photograph
No glasses
Processing Times
Your visa application is going to be resulted approximately 15 calendar days following the date Embassy begins evaluating them. However, in some cases, this process may be extended up to 30 days or 60 days.
Application Form