Return Visa
Overview
This type of visa is required if you wish to re-enter the Netherlands if you want to travel abroad and you do not have a valid residence permit.
Return Visa
This visa applies for foreign nationals, who have obtained long-term residence permit on the territory of the Kingdom of Netherlands on permanent basis. This is return visa and applies for those holders who had lost ID / Residence card, this visa applies for those holders whose ID / Residence card has been stolen or expired as well.
Applicants will have to provide evidence that they fall under this category.
The Schengen visa is only intended to allow a foreign national to visit the Netherlands and other Schengen countries for a limited period of time. If you wish to reside in the Netherlands for an extended period of time (more than 90 days), you need to apply for a long term visa directly at the Netherlands mission.
Visa Fees
Applicants applying at the Netherland Visa Application Centre shall be levied a service charge of OMR 7.00/- Euro 16.25 payable in cash and the Schengen Visa fee mentioned as below:
Visa
Euro
OMR
Schengen Visa, normal visa (above 11 years)
60
 25.80
Schengen Visa, low tariff (minors 6 - 11 years)
35
15.00
Schengen Visa (below 6 years)
Gratis
Gratis
Schengenvisa, low tariff: Visumfacilitation

Nationals from Bosnia-Herzegovina*, Georgia, Kosovo, FYROM (Macedonia)*, Moldova, Montenegro*, Russia, Serbia* and Ukraine.

Nationals from Armenia* and Azerbaijan above 12 years old.
35
15.00
Caribbean Visa (max. 30 days)
35
15.00
* The European Union has concluded visa facilitation agreements with these countries.

Adult nationals of Albania, Serbia, Bosnia and Herzegovina, Macedonia, Montenegro are exempt from the visa requirement, provided that they hold a valid passport containing biometric data (fingerprints and facial image).

The Visa fees can be paid by Cash only. It is subject to change without notice. The fee is non-refundable.

The following categories do not have to pay the Schengen visa application fee:

children under six years of age
Nationals from Armenia* and Azerbaijan under 12 years old
pupils, students, graduates and accompanying teachers who are travelling for educational purposes
scientific researchers if invited by scientific institutions
The spouse, registered partner and children below 21 years of age as well as other dependent direct family members (children or parents from applicant or partner) of non-Dutch EU/EER Nationals travelling to or residing in another member state than that of which he/she is a national
Representatives of non-profit organizations aged 25 or less, participating in seminars, conferences, sports, or cultural or educational events
work-related visa for applicants employed by Dutch based International Organizations (OPCW/Intern. Tribunal, Unesco/ IHE/ ITC/ International Criminal Court (ICC)) and their family members who form permanently part of the household.

Please note that satisfactory proof must be submitted to establish that one of the above exemptions applies.

The visa application fee is fixed in Euros but payable in local currency. The exchange rate between these currencies is decided by the Government of the Kingdom of the Netherlands and is updated periodically.
| ADDITIONAL SERVICE | AMOUNT IN OMR |
| --- | --- |
| Courier Delivery of the passport | OMR – 6.000 per application |
| SMS Service | OMR – 0.800 per application |
| Photocopy | OMR – 0.200 (per page) |
| Premium Lounge | OMR – 16.00 per application |
Premium Lounge Service
The Premium service is available for those customers who wish to experience a dedicated service with personal touch and enhanced customer service; this service will guarantee you one-to-one attention with a dedicated member of staff. This service provides the following amenities for fee of OMR 16 per application
A separate premium service lounge
Stylish surroundings with refreshments
Complimentary photocopying of documents
Quicker submission of your application
Complimentary SMS alert on the progress of your application. Click here for the disclaimer
Complimentary courier return of your passport once the application is processed
To opt for this service, you can walk-in without appointment ,Please note that the Premium Lounge is open for walk-in applicants from 8:30 to 12:00 , and operates on a first come, first served basis. If you decide to use the Premium Lounge services, and your application is not taken in, you can leave your full details at the reception desk and we will contact you.
Please note that this service does not affect or guarantee a faster turnaround time for the processing time of the visa application by the Consulate.
All optional services are non-refundable.
VISA Fee Exemption:
The following pay no fee:
Children under six years of age.
School pupils, students, research students and accompanying teachers on study or training trips.
Third-country researchers travelling for the purpose of pursuing scientific research.
Representatives of non-governmental organizations who are aged 25 or under, who take part in seminars, conferences, sports events, cultural events or educational events organized by NGOs.
Documents Required
Instructions for applicants below 18 years
For minors (under the age of 18), application form must be signed by both parents/legal guardians. Copies of both parents' passports are required with a Consent letter .The consent letter you can download under the tab download forms: Minors Consent Form
Important!
There is no legal right to a visa.
Incomplete applications cannot be processed and will not be accepted for submission.
No visa will be issued on additional pages of a passport.
Supporting documents from a referee must be included with the application for the visa and must not be sent directly to the Embassy of The Netherlands.
All copies of documents must be photocopied and in A4 size paper.
Each application must be supported by a copy of all the requisite documents.
The above list of requirements is not final. In individual, cases further documents may also be requested for.
If the applicant is below the age of 18 years, birth certificate needs to be submitted along with all the other documents. Incase birth certificate is not in English, its English translation attested by a Notary will be required
Complete the online Schengen visa application form, print it out and take it to your appointment. It is strongly recommended to complete the form using the online portal instead of the paper format.
The portal will guide you through the application questions and will make sure you do not forget to enter any necessary values.
Photo Specifications
Photograph Quality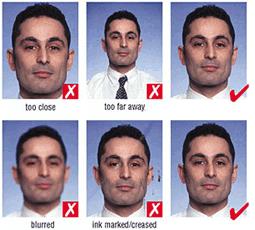 The photographs must be:
The photographs must be:
No more than 6-months old
35-40mm in width
Close up of your head and top of your shoulders so that your face takes up 70 -80% of the photograph
In sharp focus and clear
Of high quality with no ink marks or creases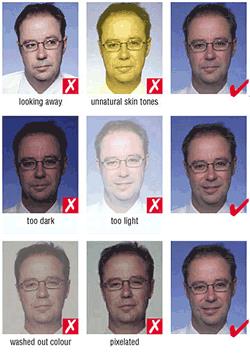 The photographs must:
Show you looking directly at the camera
Show your skin tones naturally
Have appropriate brightness and contrast
Be printed on high quality paper, and at high resolution Photographs taken with a digital camera must be high quality colour and printed on photo-quality paper.
Style and lighting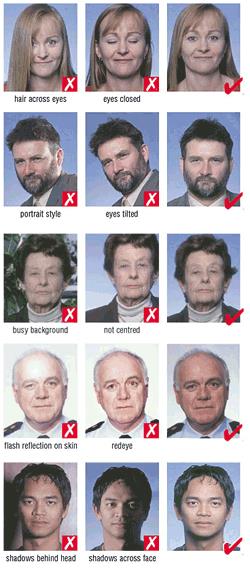 The photographs must be:
Be colour neutral
Show your eyes open and clearly visible-no hair across your eyes
Show you facing square on to the camera, not looking over one shoulder (portrait style) or tilted, and showing both edges of your face clearly
Be taken with a plain light-coloured background
Be taken with uniform lighting and not show shadows or flash reflections on your face and no red eye
Glasses and head covers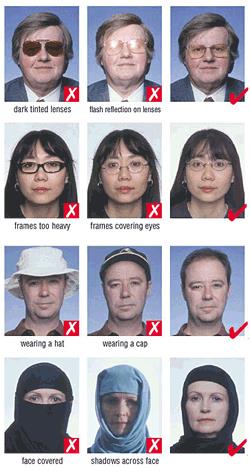 If you wear glasses:
Be colour neutral
The photograph must show your eyes clearly with no flash reflection off the glasses, and no tinted lenses (if possible, avoid heavy frames - wear lighter framed glasses if you have them)
Make sure that the frames do not cover any part of your eyes.
Head coverings :
Are not permitted except for religious reasons, but your facial features from bottom of chin to top of forehead and both edges of your face must be clearly shown.
Expression and frame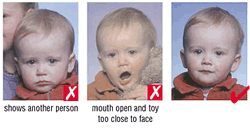 Your photographs must:
Show you alone (no chair backs, toys or other people visible), looking at the camera with a neutral expression and your mouth closed.
Processing Time
The minimum processing time of a visa application is 15 working days. Applicants are advised to leave enough time between the appointment date and travel date to have their visa application processed. No guarantees can be given on the visa application's return date as delays may occur.
The Embassy is not in a position to update on the visa application status. This can only be done through the tracking application number your received when you applied or through our helpdesk
Please note that your passport will be kept during the visa application process. Applicants documents will be sent to Consulaire Service Organization in the Hague, The Kingdome of Netherlands
Download Form
Complete the online Schengen visa application form, print it out and take it to your appointment. It is strongly recommended to complete the form using the online portal instead of the paper format.
The portal will guide you through the application questions and will make sure you do not forget to enter any necessary values.
Dear Applicants,
Please be informed that the applicants might be contacted directly by the Embassy for information regarding additional documents or interview request through e-mail or phone. Therefore, please ensure that details are written in correct and readable format. It is also advisable to write the e-mail address in BLOCK LETTERS.
We humbly request you to adhere to this instruction to avoid delay in the visa processing.