Tourist
Overview
This visa is solely for the purpose of leisure travel including vacationing, cruising, sightseeing and other recreational activities. If during any portion of their visit to theNetherlands the applicant intends to engage in business, or official duties he/she must refer to other relevant visa categories.
Visa Fees
Please note that VFS Global offers an additional optional service for visa applicants in Oman. VFS Charges an extra service fee for this service, to be paid by the applicant.
For the official visa fees charged by the Dutch government, click here.

VFS service charge:

Apart from the visa fee, VFS service charge in OMR of the equivalent of 16.25 Euros (for submission with biometrics) inclusive of VAT per application will be levied for applicants applying at the visa application centre.

Visa Fee Payment can only be made in cash.
All fees are non-refundable.
Documents Required
Instructions for applicants below 18 years
For minors (under the age of 18), application form must be signed by both parents/legal guardians. Copies of both parents' passports are required with a consent letter. The consent letter you can download under the tab download forms: Minors Consent Form.
Complete the online Schengen visa application form, print it out and take it to your appointment. It is strongly recommended to complete the form using the online portal instead of the paper format.
The portal will guide you through the application questions and will make sure you do not forget to enter any necessary values.
Photo Specifications
Photograph Quality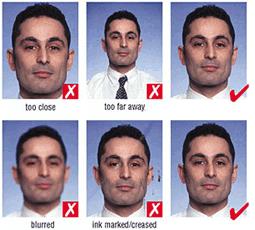 The photographs must be:
The photographs must be:
No more than 6-months old
35-40mm in width
Close up of your head and top of your shoulders so that your face takes up 70 -80% of the photograph
In sharp focus and clear
Of high quality with no ink marks or creases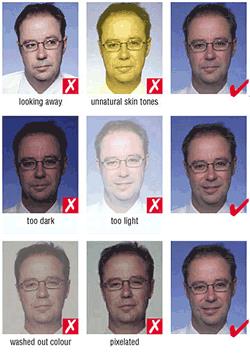 The photographs must:
Show you looking directly at the camera
Show your skin tones naturally
Have appropriate brightness and contrast
Be printed on high quality paper, and at high resolution Photographs taken with a digital camera must be high quality colour and printed on photo-quality paper.
Style and lighting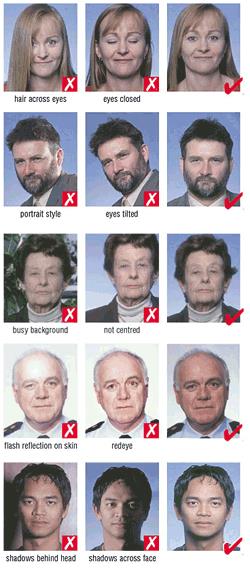 The photographs must be:
Be colour neutral
Show your eyes open and clearly visible-no hair across your eyes
Show you facing square on to the camera, not looking over one shoulder (portrait style) or tilted, and showing both edges of your face clearly
Be taken with a plain light-coloured background
Be taken with uniform lighting and not show shadows or flash reflections on your face and no red eye
Glasses and head covers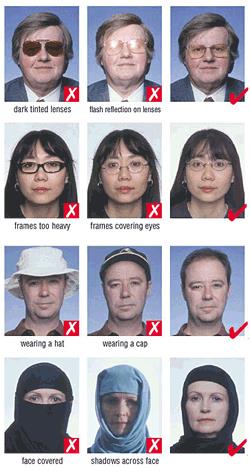 If you wear glasses:
Be colour neutral
The photograph must show your eyes clearly with no flash reflection off the glasses, and no tinted lenses (if possible, avoid heavy frames - wear lighter framed glasses if you have them)
Make sure that the frames do not cover any part of your eyes.
Head coverings :
Are not permitted except for religious reasons, but your facial features from bottom of chin to top of forehead and both edges of your face must be clearly shown.
Expression and frame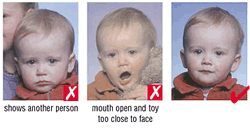 Your photographs must:
Show you alone (no chair backs, toys or other people visible), looking at the camera with a neutral expression and your mouth closed.
Processing Time
The minimum processing time of a visa application is 15 working days. Applicants are advised to leave enough time between the appointment date and travel date to have their visa application processed. No guarantees can be given on the visa application's return date as delays may occur.
The Embassy is not in a position to update on the visa application status. This can only be done through the tracking application number your received when you applied or through our helpdesk
Please note that your passport will be kept during the visa application process. Applicants documents will be sent to Consulaire Service Organization in the Hague, The Kingdome of Netherlands
Download Form
Complete the online Schengen visa application form, print it out and take it to your appointment. It is strongly recommended to complete the form using the online portal instead of the paper format.
The portal will guide you through the application questions and will make sure you do not forget to enter any necessary values