7-Day Entry Visa – Spouse
Overview
If you wish to obtain a permit for family immigration, you must, as a general rule, have been granted a permit before entering Norway. However, in certain circumstances you may enter Norway before a permit has been granted. In such a case, you must obtain an entry visa if you are subject to the visa requirement.
The embassy might, in exceptional cases, issue a 7-day D entry visa with the purpose to apply for family reunion in Norway. If you belong to one of the following categories below and intend to stay in Norway for more than 90 days, you can apply for such an entry visa. This visa ensures valid stay for a period of 7 days, during which an application for residence permit has to be submitted at the local police office. The applicant is then entitled to stay in Norway while the application for a residence permit is being processed.
The following persons may apply for an entry visa:
The spouse of a Norwegian national who is living in Norway or plans to settle here.
The spouse of a Nordic national who has lived in Norway for the past three years if the couple has been married for at least three years.
The spouse of a foreign national who has a permanent settlement permit if the couple has been married for at least three years.
The spouse of a foreign national who has an individual permit to work in a group if the couple has been married for at least three years.
Spouse of a foreign national who has a work permit as a skilled worker or as a skilled worker in a multinational company.
Children that you and your spouse have had together who are not Norwegian nationals (children you have had with previous partners (children of only one party) must apply for family immigration via their country of origin/country of residence).
If you have not applied for and been granted a temporary work permit, you are not entitled to work during the visa period. Nor are you entitled to schooling, Norwegian language tuition and certain other benefits while you are waiting for your application to be processed.
Being granted an entry visa has no bearing on the outcome of your application for family immigration.
A 7-day D-visa will only be granted if the Embassy has been provided with documents proving that the relationship is of a long lasting and serious character. If the Norwegian citizen has previously been married to a foreigner from a country where a visa is needed to travel to Norway, or the Kenyan/Somali citizen has previously been married to a Norwegian citizen, a 7-day D-visa will not be granted.
In order to apply for an entry visa you must register your application as a normal Schengen visa application on our Application Portal. There you will also be asked to pay the fee and apply together with your supporting documents. When the application reaches the Embassy, the Norwegian Embassy will register the application as a 7 day entry visa and your fee will be refunded by the Royal Norwegian Embassy, Nairobi .
Visa Fees
Please click here to view the Visa fees
Please Note:
There is a service charge applicable per application over and above the visa fees for all applicants.
VFS service fee must be paid via M-pesa at Visa Application Centre after completion of documents checks by the VFS Counter Staff.
Visa Application Centre offers an optional service at a nominal additional cost. Please see more detail from Additional Services tab.
Documents Required
Please click here to view the list of documents you need to submit at the Visa Application Centre.
Please click here to view and fill in the Questionnaire for additional information required for your visa application.
Photo Specifications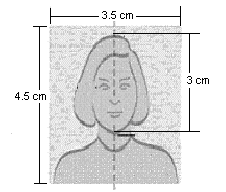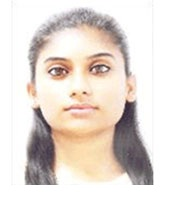 General
The photograph for each visa applicant must be an un-mounted, full face photo, as described below
The photograph must have been taken within the last six months.
One photograph must be submitted. The photograph should be glued to the application form
Photo Size
The photo for each visa applicant submitted must measure:
35 mm x 45 mm with the head centered in the frame.
The head (measured from the top of the hair to the bottom of the chin) should measure about 3 mm
Photo Appearance
The photograph must be a full-face front view in which the visa applicant is facing the camera directly.
The face should cover about 70-80 percent of the photo area.
The photograph MUST be in color and have only a white background. Photos with dark, busy, or patterned backgrounds will not be accepted.
In general, the applicant's head, including both face and hair, should be shown from the crown of the head to the tip of the chin on top and bottom and from hairline side-to-side. It is preferable that ears be exposed
Sunglasses or other wear, which detracts from the face, are not acceptable unless required for medical reasons (an eye patch, for example).
A photograph depicting a person wearing a traditional facemask or veil that does not permit adequate identification is not acceptable.
Note: Please follow these instructions carefully. If photographs presented do not meet these requirements your application will be considered incomplete
Processing Time
The embassy has 15 days to process a normal visa application. (In some (rare) cases, it can take 30 and even 60 days.) The period of processing starts when the embassy receives the application, which will happen the day after it has been handed in at VFS.
Download Form
If you wish to apply for a residence permit to Norway, you can download the requisite Visa Application Form from the below given link.
Application Portal: https://selfservice.udi.no/
The Embassy: https://www.norway.no/en/kenya/ and
Number of pages: 10
The form must be printed back-to-back
You can also obtain this form from the visa centers.
To Download a Form:
Click on the form link
When the form opens, save the form on your computer.
OR
Press the right button on your mouse on the required link.
Select Save Target As from the list
Save the form on your computer.