Skilled Worker
Overview
There are different types of permits for skilled workers. You must have specialist training corresponding to upper secondary education level, hold a craft certificate, have completed a university college or university education or degree, or have special qualifications.
You may be granted a residence permit as a skilled worker if you have the following qualifications:
Specialist training corresponding to upper secondary education level. You must have completed vocational training for a specific occupation. The education must as a minimum correspond to upper secondary education level, i.e. at least three years. If you were educated abroad, you must have achieved the same level of expertise as you would have achieved had you been educated in Norway. Examples include vocational education for joiners, plumbers or auxiliary nurses.
Craft certificate. A craft certificate taken abroad must have resulted in the same level of expertise as a Norwegian craft certificate
University college or university education. The requirement is a completed degree or study programme. Examples include nurses, engineers, Bachelor or Master's degrees.
Special qualifications. You must have gained expertise through professional experience of a certain duration, alternatively in combination with other training (courses and similar). If there is a formal education in the field achieved through of such education. Please note that, in principle, a skilled worker permit is only granted on the basis of special qualifications in exceptional circumstances and that thorough documentation is required.
Please visit here: for more details in order to make an informed decision.
Visa Fees
Please click here to view the Visa fees
Please Note:
There is a service charge applicable per application over and above the visa fees for all applicants.
VFS service fee must be paid via M-pesa at Visa Application Centre after completion of documents checks by the VFS Counter Staff.
Visa Application Centre offers an optional service at a nominal additional cost. Please see more detail from Additional Services tab.
Documents Required
Please click here to view the list of documents you need to submit at the Visa Application Centre
Photo Specifications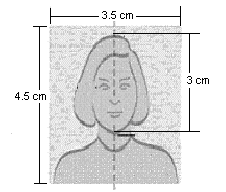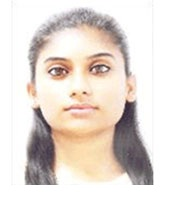 General
The photograph for each visa applicant must be an un-mounted, full face photo, as described below
The photograph must have been taken within the last six months.
One photograph must be submitted. The photograph should be glued to the application form
Photo Size
The photo for each visa applicant submitted must measure:
35 mm x 45 mm with the head centered in the frame.
The head (measured from the top of the hair to the bottom of the chin) should measure about 3 mm
Photo Appearance
The photograph must be a full-face front view in which the visa applicant is facing the camera directly.
The face should cover about 70-80 percent of the photo area.
The photograph MUST be in color and have only a white background. Photos with dark, busy, or patterned backgrounds will not be accepted.
In general, the applicant's head, including both face and hair, should be shown from the crown of the head to the tip of the chin on top and bottom and from hairline side-to-side. It is preferable that ears be exposed
Sunglasses or other wear, which detracts from the face, are not acceptable unless required for medical reasons (an eye patch, for example).
A photograph depicting a person wearing a traditional facemask or veil that does not permit adequate identification is not acceptable.
Note: Please follow these instructions carefully. If photographs presented do not meet these requirements your application will be considered incomplete
Processing Time
The processing at the Embassy of Norway normally takes 15 days, but may in some cases take longer.
Download Form
If you wish to apply for a residence permit to Norway, you can download the requisite Visa Application Form from the below given link.
Application Portal: https://selfservice.udi.no/
The Embassy: https://www.norway.no/en/kenya/ and
Number of pages: 10
The form must be printed back-to-back
You can also obtain this form from the visa centers.
To Download a Form:
Click on the form link
When the form opens, save the form on your computer.
OR
Press the right button on your mouse on the required link.
Select Save Target As from the list
Save the form on your computer.